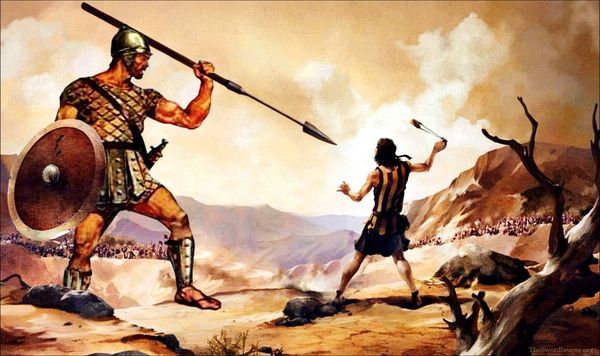 David didn't have a giant to face, Israel did.  
David didn't see the giant, he saw His God.  
David didn't take on his own giant, he took on everyone else's.  
David stood up, while the oppressed sat down.  
David used what he knew, while others were afraid to learn.  
David leaned upon God, while Israel leaned upon self.  
David drew upon his own past (lion and bear), while Israel feared the immediate future.  
David grabbed the little he had (5 stones), while others stood there with much more.  
It's simple.  
David was the covenant representative for Israel.  
Be the covenant representative for Jesus.  
The defeated giants of our past will always put us in a position of confidence and courage to slay the giants of others. David didn't have a problem, Israel did. When you see God first, and see giants as an afterthought - yes, you can change history.  
Set someone free today with the power of your past.