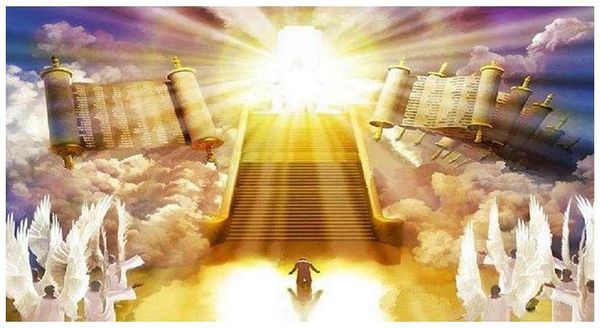 The last few weeks I've spent enough time in the courts of heaven with people that I should really start wearing a suit and tie around the house. So much oppression, so many demonic doors opened because of accused unbelief at the Throne of Grace. 
I wanted to take a second to look at this verse closely. 
Revelation 12:11 (ESV) 
"And they have conquered him by the blood of the Lamb and by the word of their TESTIMONY, for they loved not their lives even unto DEATH." 
Some of the people I have dealt with have been so demonically oppressed that they have had little cognitive ability, little ability to speak, and have very low, low, low, low self esteem with very little successes in their lives. In fact, there have been times I have had to strip off some demonic just to get them coherent enough to verbally refute the accusations in His courts – "*YOU* shall refute every tongue that rises against you in judgment." Isaiah 45:17 
So, if they have little cognitive ability, can't talk, and have had little success or glory – whose testimony do we present in court? How does our testimony help us overcome? 
Glad you asked. 
In court, it's not YOUR testimony (own story) – it's WHAT or WHO you are TESTIFYING to! 
We testify to what Jesus already did! 
• His finished works 
• His goodness 
• His love 
• His power 
• His presence 
• His peace, power, and protection 
• His overcoming of evil 
• His resurrection 
• His nail pierced hands and feet 
• His empty tomb 
• His broken body and shed blood 
• His written promises 
• His righteousness 
We don't point to OURSELVES, we point to JESUS! 
To that end, we also become before His Throne of Grace testifying that we have DIED along with him - "for they loved not their lives even unto DEATH." This isn't necessarily about being martyred in a persecution of our faith – this is about our spiritual condition. 
You and I died supernaturally at the cross, and we don't live for ourselves … we live for the One who died for us. We are co-dead, co-buried, and co-resurrected! Compelled by love, we are convinced that One died for all, and therefore all died. We are honored to walk like Jesus picking up our cross (OUR DESTINY) and walking out our salvation to the death of flesh and self (Romans 6:3-6; Col 3:3, Matthew 16:24-36; 2 Cor 5:14-15). 
So many grace teachers want to say NO to lots of things: 
• No hell (see detailed answer)
• No demons 
• No devil 
• No enemy 
• No need to repent much 
• No need to take off the flesh 
• No judgment (all saved) 
• No need to do anything 
• No personal accountability 
• No return of Jesus, and no real hope 
Which is sad, because God's promises are already stamped "Yes and amen" in Christ. All we have to do is turn (repent) and point to Jesus. But, to do that – we must first agree there is an adversary coming at us with accusation and judgment! 
Folks. The same Jesus who says to his friends in John 15:3,"You are ALREADY clean because of His promise" ... ALSO commands an adulterous woman to "Go and sin no more." John 8:11 
Huh? What? Why? 
All sin is paid for yes. 
All sin on the body of Christ. 
Yes. Only the sin of unbelief effects our eternity. 
But. If we as believers continue our rebellion of unbelief in our thoughts, actions, deeds, and words … we will stand worse accusation from the enemy. Resulting in much worse judgment. As a grace teacher, I never thought I'd ever say this – our GREATEST weapon or defense against evil – is a lifestyle of repentance! 
Psalm 103:6 
The Lord works righteousness (right standing) and justice (judgment) for all the oppressed.