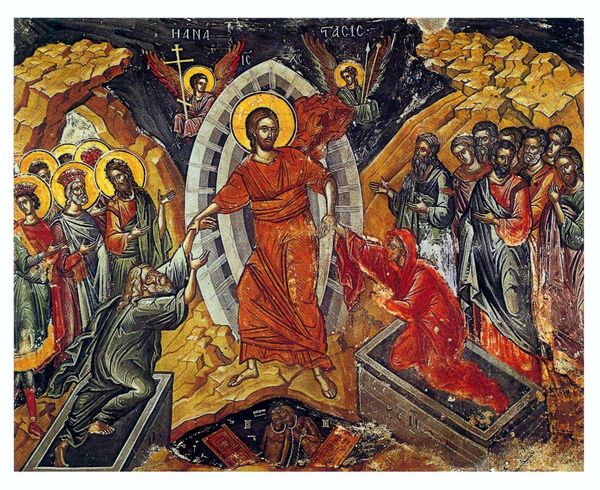 I'm gonna say something not popular. 
Many people use 1 Peter 3:18-20 to say that between the death and resurrection of Jesus, that Jesus went to Sheol (hell) to get the keys to death AND preached to those who were disobedient in the past. Many use this verse to say that there is a second chance of eternal life after death. 
I just don't see that. I will supply the verse below, but here is what I believe this verse says. 
Remember. The whole book of 1 Peter is in the context of our own suffering in the flesh for the faith. As an encouragement to us, this verse is basically saying that Jesus suffered too. He as the righteous One suffered for the unrighteous in order to bring them to God. Like us, Jesus was put to death in the flesh and is now alive in the spirit. But. In the days of Noah - while building the ark that only saved 8 - Jesus preached life through Noah! 
Jesus didn't preach to the spirits in Sheol. 
And as some suggest, Jesus didn't do a victory dance and spike the football in front of these spirits. 
The spirits NOW in prison. 
The spirits awaiting judgment. 
The spirits there because of their own disobedience. 
They are there BECAUSE they rejected the message of life FROM JESUS through Noah and only 8 were saved. 
YES. Jesus preached through Noah. And was rejected by all except 7 others. 
Read it slow. Peter and Paul loved to write in run on sentences - which leaves much treasure for us to find. 
"For Christ also suffered once for sins, the righteous for the unrighteous, that he might bring us to God, being put to death in the flesh but made alive in the spirit, in which he went and proclaimed to the spirits [NOW] in prison, because they formerly did not obey, when God's patience waited in the days of Noah, while the ark was being prepared, in which a few, that is, eight persons, were brought safely through water." 
1 Peter 3:18-20 ..... I added the [NOW] to help people see the difference.