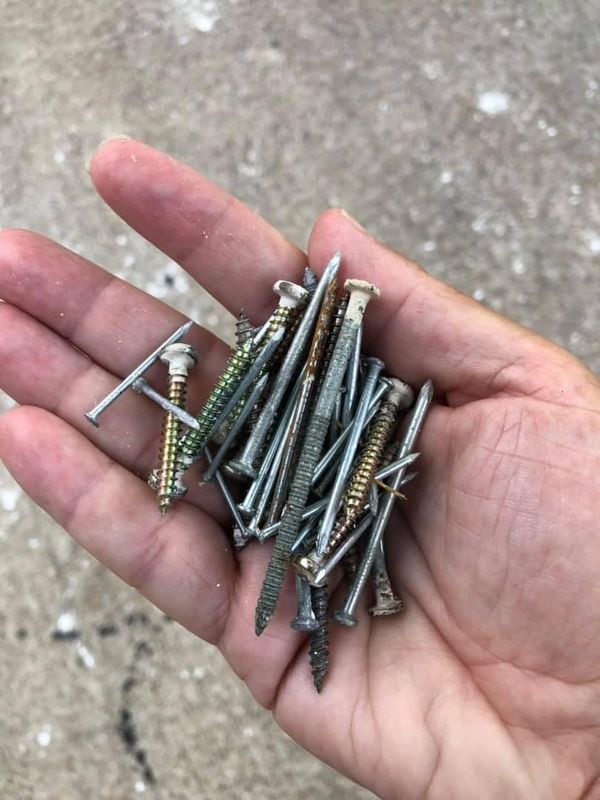 Walked past a house and found ALL of these nails in front of ONE home. I rang the bell to let them know and to ask for a trash can. He didn't care, and refused to accept them. 
I explained these would puncture one or all of his tires. He still didn't care. 
I asked, "Should I put them back?" 
He still didn't care. 
10+ years of collecting nails while out on walks, I did what I've never done before. 
I put them all back. 
Yep. New twist on an old ongoing story. Some don't mind puncturing their own tires and don't want your help to prevent it. In fact, many in their pride will reject the plans, protection, salvation, healing, and gifts of God.