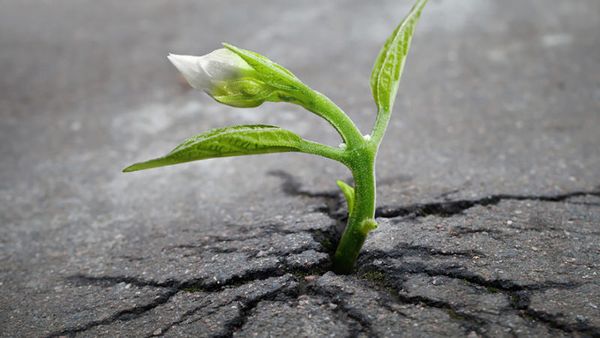 I keep hearing people talk about Satan as powerless, and fully defeated. This got me to thinking. And honestly, I believe it has led me to a balanced position on healing that I have not heard anywhere before. 
What if sickness isn't because of the mother's or father's sin … but simply because of Adam's original sin? And. Yet God's powerful works will be displayed through that broken situation (John 9:3). 
We live in a broken system where God isn't in complete control.  There is free will, judgment at the throne birthed from our free will, the fall of man and subsequent effects on the earth, our aging bodies, demonic activity, and a god in this earth. 
The god in this earth has been stripped powerless over both sin and death (Colossians 2:13-15; Hebrews 2:13-15; 9:26-28).  Post cross, sin and death have ZERO hold on the eternal payout for the believer. Both have lost their sting! 
Sin that separated us from God has been put away forever – ALL paid for one time. All sin of yesterday, today, and tomorrow. All means all. Paid for once! Jesus doesn't jump on and off the cross each time we sin. Jesus will return to deal with those awaiting salvation, not sin (Hebrews 9:26-28)! Yes, we can still mess up – but no, it doesn't keep you out of heaven! 
And as for death, the second you believe you are made alive, here – now – and forever. When you pass on from this earth, you don't die and then live again – your body fades – and you just keep on living. Death has no hold, and Satan no longer has the power to cause fear and panic over death. Jesus has the keys! 
Yet, man fell … and sickness and suffering entered the earthly realm. Germs, bacteria, viruses, molds, fungus, and the deterioration of the body ... were never part of the original plan. 
YES! Sickness, disease, pain, and suffering have ALL been PAID for too! But, this is where Satan ISN'T powerless! 
If Satan were rendered fully powerless at the cross, why would Paul say, "The God of peace will soon crush Satan under your feet (Romans 16:20)." Folks, he isn't yet fully defeated – that happens at the end of the book! That's why we have armor!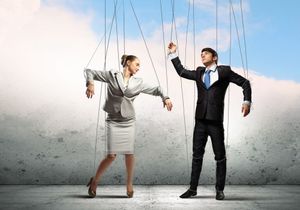 Some say Satan's only power is to manipulate people and to cheat them in their believing or thinking … but even if that is so … the ability to commit FRAUD or to manipulate IS power.  In fact, any ability to do anything – is power! The words ability and power are synonyms! Look, Satan comes to steal, kill, and destroy – and any physical or spiritual force ABLE to do that has SOME level of POWER! 
Like with sin and death, HEALING IS IN THE ATONEMENT and IS FULLY PAID FOR (Isaiah 53:4-5; Matt 8:17) … but because of a post fall broken system, not all receive what has been purchased! 
In fact, if healing were a guarantee. Why pray at all? It would be one and done just like sin and death upon belief. Poof! Truly, we pray that it is to be ON earth as it IS in heaven. 
Yet, there is a faith element. This here must be the scariest verse in the bible. Then he touched their eyes and said, "According to your faith let it be done to you" Matthew 9:29.  
Physical healing like spiritual healing - comes by faith and trust. But, EVEN STILL the author of Hebrews says that SOME did NOT receive what they had faith for – because God had a far greater promise in heaven for them. People don't like to look at this part of the faith chapter, because straight up some do not receive what was promised. Hebrews 11:39-40 
Here is the point, these people in the list of faith heroes DID HAVE FAITH … and still did NOT receive what was promised! 
God's will is for us to BE healed – it's what Jesus paid for! Yet, just like His will is for everyone to come to repentance and be saved - many don't. YES, salvation has been purchased and atoned for ALL … yet not all receive salvation! Healing is the exact same. It's His will. But healing doesn't always happen because of judgment, demonic power and activity, the god in this earth, free will, faith, and fallen world issues. 
Look, God could on His own or use someone to kick demonic activity out of a believer, but what if they aren't able or ready to stand on their own once the demons are gone? The demons will return with 7 friends STRONGER and more WICKED than the ones who left! So, what would be the point in that? 
If we don't receive healing - can it can be our fault because we lack faith, yes! Yet, I know many people who were healed WITHOUT any faith! Many non-believers are healed on their WAY to having faith!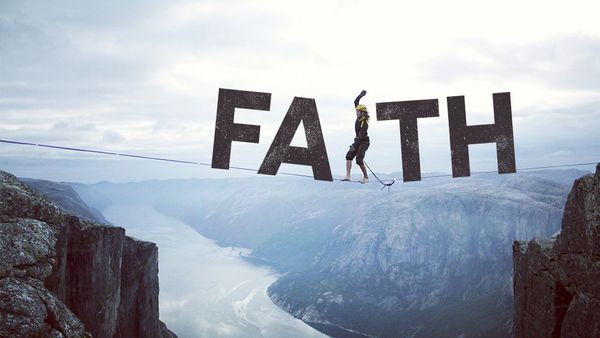 When healing hasn't yet manifested, there are still other fallen world issues that can limit our healing to being received on the other side of eternity. Either way, it's purchased … and will be realized! 
Flat out. While waiting for healing - we stay FAITHFUL, GROW, MATURE, and NEVER BLAME ONE'S LEVEL of FAITH for not being well. We simply continue to transform by the Spirit into the image of Christ.
We are told to pray our way through sickness and that prayer is open ended - for as long as it takes! And sometimes, that's fully realized in heaven (Luke 18:1; Mark 9:29; Revelation 21:4).